very helpful and understands your requirement. Always delivers before time and gives you complimentary helpful suggestions too. I have made lot of orders with them and I can say that he's very good at their work. I highly recommend their service.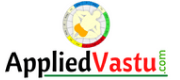 Mr A Das - Applied Vastu
Customer
very talented and quick in response thanks
efficient, patient, takes the effort to understand your needs and delivers exactly what you want, and even more.
Secure Development and support
Quick support for our billing and IT
Mr. Deshan B De silva - DE Silva Motor Engineers
Owner/Director
Great live ERP system for invoicing and user management with HR. Long term support
Mr Dayananda - Horana Wasana Bakser (Pvt) Ltd
Founder/Drirector
Quick online support for my Point of sale and accounting system over 5 years.
Mr Jagath - Groom's Star
Owner/Founder